Stronger Than You Think You Are
It has been a pleasure, as usual, to read these posts, ladies. Others who have had the pleasure of hosting this week are TFS Magnum, Portia Rediscovered, and e-Claire.
In times of trouble, folks are often called to be something stronger than they thought they were. It happened on 9/11. Stock brokers and accountants no doubt surprised themselves by carrying wounded co-workers down countless flights of stairs. Flight attendants, students, and moms and dads no doubt suprised themselves by taking on a handful of armed terrorists on Flight 93 and beating them.
It happened during Katrina, as one teenager saved hundreds with only a bus and some initiative. One six-year-old little boy escorted a group of toddlers to safety simply because his mom told him to look out for his brother and cousins. So, in praise of the power to be stronger than we are, and in hopes that we all have it in us, I give you the ladies of the Cotillion. Joining them today are some of the classic symbols of hidden toughness and secret power.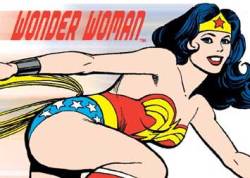 Darleen thinks on 9/11 and the War on Terror. She thinks we all must have an extraordinary will to fight for an ordinary life.
I want my ordinariness back by going through 9/11. Faced dead on, fully experienced, fully remembered and as the impetus to fight, not only for the ordinariness of my life, but also for the ordinariness of the future lives of my children and grandchildren. How nice when my grandsons start kindergarten that the biggest worry their mom will have is if they will like their teacher, not about if the school is a target for terrorists. How nice will it be if each approaching American holiday my grandsons' experience will be excitement at the celebration with BBQ's and fireworks, not threat levels and heightened security.
e-Claire wonders if we're losing the simple wisdom and strength her Gramma had in trying times.
Florida Cracker calls out Sean Penn and Faith Hill on their rescue missions, with photographers.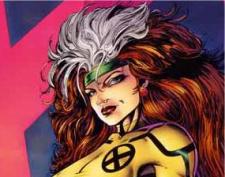 Sadie at Fistful of Fornights lightens the mood with a post on sex and poliltics. Loved it.
A Republican: You get laid all the time. Your neighbor has not had sex in two years. So what? Maybe if he lost some weight and started grooming, he'd get some action.

A Democrat: You have two casual, non-exclusive relationships in the works. Your neighbor has not had sex in two years. You feel guilty for being oh-so desirable. You vote people into office who place special taxes upon dating activities, such as movies, restaurants, romantic weekend getaways. This forces you to rid yourself of one of the women, since you just cannot afford all these taxes. The politicians you voted for then take the tax money and buy a mail-order bride and give it to your neighbor. You feel righteous.
Dr. Sanity teams up with Thomas Sowell (not a bad ally) to comment on America's regression-- from a society of personal responsibility to one of "infantile entitlement," as Sanity puts it.
Girl on the Right has some beautiful pictures up as part of her 9/11 remembrance. She was asleep when it happened four years ago, but she's awake now, in many ways.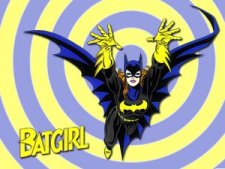 Sondra K gets really tough with her weapon of choice-- a moonbat cluebat. Very useful.
Ilyka tackles a popular (and complicated) subject in the wake of Hurricane Katrina. What part did poverty play in the evacuation?
Kellipundit tackles black activists who would stop an effective pediatric AIDS treatment program because it disproportionately treats black kids (nevermind that AIDS disproportionately affects black kids).
And, Free Thoughts memorializes the day they declared war on freedom.
Please visit all the other hostesses: TFS Magnum, Portia Rediscovered, and e-Claire. This will be cross-posted at Townhall C-Log. A pleasure and a privelege to host with you.
Posted by Mary Katharine Ham at September 13, 2005 10:25 AM