Il Carnevale!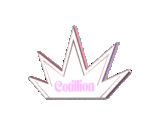 By Stefania from Free Thoughts

Hi all girls (and boys) : as you can see , I am at my first experience with a Cotillion Carnival, so have patience ! By surfing a little bit the internet's Cotillion world I discovered lots of nice posts and I thought you might be interested to find out more about it!
The Gray Tie reports that a previous "missing" sex-offender has been found in Alabama.

Zendo Deb at TFS Magnum writes that a 66-year-old grandmother shot at an intruder. Wanna know what's my take on this story ? I don't know what to say !

Oddy Bobo tells a little bit about what is going on at her house ! Interesting, really !

More than two weeks of Islamic riots in France lead one to wonder : what's the hell are the media telling us? Why are they refusing to name the things with their name? Fausta quotes the case of AP Deficit Disorder

A North American Patriot reminds us that Saddam Hussein did have WMDs and its removal has been a moral duty. I agree 100% . Honestly, I don't care about what do the war critics say !

Pat Santy at Dr. Sanity reports about an hate mail received by Glenn Reynolds of Instapundit, that has to do with hatred of President Bush.

The riots in France continue to be a hot topic these days ( how could not be so? ) and of course my Cotillions colleagues have their say. Read what they have to say: Sissy, Girl on the Right, Emily Zanotti of American Princess (who, I guess, is of Italian descent), and Florida Cracker.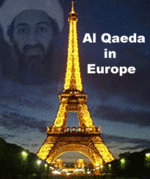 Reasoned Audacity wrote a post entitled "Life is Short" and included a wonderful photo. Really inspiring.

Not a Desperate Housewife says that a 10-year-old boy has been attacked by a pitbull. With all due respect for the pitbull lovers over here, but I think these dogs should be continously monitored by their owners. I heard lots of stories similar to this one, here in Italy. I get scared whenever I meet one!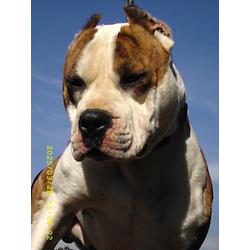 Rightwingsparkle dedicates this post to the American Veterans on the Veteran's Day. A must-read for all who support the troops, included myself.

Jane Novak, Armies of Liberation, informs us that the Yemeni regime has targeted still another independent journalist. Jane has been also targeted by Saleh's regime. She is a real freedom fighter. Kudos to her !

Darleen at Darleen's Place questions the patriotism of all the liberal morons who are targeting President Bush (anyway, you all know that the President has responded to their idiocies).

Well, I think I did my duty, forgive me for the inexperience in Cotillion Carnival submissions! A big thanks on behalf of us at Cotillion!
By Stefania - Free Thoughts




(In italiano)

Salve a tutti , ragazze e ragazzi: come potete vedere, sono alla mia prima esperienza con un carnevale di cotillion, perciò abbiate pazienza! Facendo un pò il giro qua e là dell'universo tutto femminile di Cotillion, ho scoperto un sacco di post interessanti, ed ho pensato che potreste essere interessati a leggerli!
The Gray Tie scrive che uno stupratore latitante è stato ritrovato in Alabama.
Zendo Deb di TFS Magnum scrive che una nonna 66 anni ha sparato ad un intruso. Volete sapere che ne penso? Non so che dire!
Oddy Bobo racconta quello che normalmente accade in casa sua ! Interessante!
Più di due settimane di tumulti islamici in Francia portano a domandarsi: che scemenze ci raccontano i mass media? Perchè non vogliono chiamare le cose con il loro nome? Fausta cita il caso specifico dell' Associated Press.
A North American Patriot ci ricorda che Saddam Hussein ha avuto WMDs e guerra per rimuoverlo è stata un dovere morale. Son d'accordo al 100%. Onestamente, non mi interessa cosa dicono i pacifinti!
Pat Santy di Dr. Sanity, dice che il blogger Glenn Reynolds di Instapundit, ha ricevuto alcune email minatorie, da parte di coloro che odiano Bush.
I tumulti in Francia continuano ad essere un argomento caldo. (come potrebbe non esserlo?) e naturalmente le mie 'colleghe' di Cotillion hanno scritto molto al riguardo. Ecco quello che scrivono: Sissy, Girl on the Right, Emily Zanotti della American Princess (chei,credo, è di origine italiana) e Florida Cracker.
Reasoned Audacity ha scritto un post intitolato "la vita è breve" ed ha incluso una foto meravigliosa. Davvero bella.
Not a Desperate Housewife dice che un bambino 10 anni è stato attacato da un pitbull. Con tutto il rispetto dovuto agli amanti del pitbull, penso che questi cani dovrebbero essere controllati meglio dai loro padroni. Ho sentito tante storie simili a questa, qui in Italia. Ogni volta che ne vedo uno per strada, me la faccio sotto!
Rightwingsparkle dedica questo post ai veterani di guerra americani, in occacione della giornata a loro dedicata.un bel post da leggere per quelli che appoggiano i soldati americani,me compresa.
Jane Novak, Armies of Liberation, ci informa che il regime yemenita ha preso di mira ancora un altro giornalista indipendente. Anche Jane stessa è stata presa di mira dal regime di Saleh. È una vera combattente per la libertà. Complimenti!
Darleen del blog Darleen's Place mette in discussione il patriottismo di tutti quelli che stanno attaccando il presidente Bush (comunque, tutti sapete che il presidente ha risposto come di dovere alle loro fandonie).
Bene, penso di aver fatto il mio dovere e scusate per l'inesperienza. A nome di Cotillion, un grazie di cuore!

By Stefania - Free Thoughts

Posted by Beth at November 15, 2005 10:14 AM