At The Cotillion, the debutantes
At
The Cotillion
, the debutantes are well schooled in the art of
savoir faire
, a proper phrase encompassing the knowledge and practice of good manners, As F.Scott Fitzgerald would say, our members are "
as cool as [our] white dresses
" as we float upon our chaise lounges like princesses. Yet we are not mere socialites attending the theater and opera, frequenting house parties, and summering at fashionable spots.
Nooooo.
However would we get all of our thinking done if we merely engaged in social calls?
This week, I have the distinct honour of co-hosting this week's dance, along with fellow debutantes A Mom And Her Blog and Crystal Clear. Dahlings, don't miss their indispensible contributions to this most coveted of social events. Oh, but first, let's peek in on some of these ladies to see whether they paid attention in finishing school: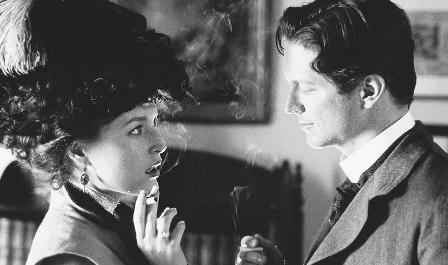 Tammy of
A Mom And Her Blog
discusses the irrelevance of the release of Terry Shiavo's autopsy report. Clearly and concisely, she states, "
Sorry, doesn't work here.
" Tammy argues that a mere hunk of paper doesn't remedy the situation at hand.
Go find out why.
Next in line is Sisu, who discusses the trash-talking Dick Durban and outlines all the reasons he needs to shut his Senatorial trap concerning the military. As usual, she provides great linkage on the issue and a whole lot more.
Question: Would you have the audacity to threaten a blogger with a public delinking? Confronted with such an ultimatum, Kate of Small Dead Animals declares "Well, then." She follows up by promulgating a very fitting revision of her blog's Complaint Procedure for the masses. I do believe she has handled the situation.
Jody at Steal The Bandwagon reflects upon the behavior of both sides of the Terri Shiavo debate. While she clearly states that Terri's advocates should never regret their fight, she reflects on the logical fallacies involved with myopic viewpoints:
Please don't take this as a criticism toward Blogs for Terri as a blog or even as a group, I just feel that it got a bit "crazy" toward the end. Sometimes when someone believes something so much they become zealous and blind to anything but their end goal, usually when that happens, they fail to change minds because people just turn off. Are you surprised to hear me say this? Maybe.
Jody's essay is an
important read
for those who stood on both sides of this recent debate.
Zendo Deb of TFS Magnum wants to know how feminists will interpret the findings that, indeed, the brains of males and females differ markedly. Oh yes, that's an interesting question indeed. Let's begin the exploration, shall we?
E.M. Zanotti from The American Princess declares that enough is most definitely enough concerning blogbashing and hate mail that she endures simply because she's a conservative woman. She launches a coup de etat, and it won't do justice to summarize this posting, which in part declares the following:
We are women. Who love being women. And we believe that we have a right to embrace our sexuality, that our sexuality does inform our political opinions but does not invalidate our criticisms of deviant sexual practices; and that our conservative opinions support our sexual behavior. The time has passed when Conservative girls who embrace their womanhood have been viewed as abnormal. The time has passed when "pumps-and-pearls" means forsaking "stilettos-and-miniskirts" (but diamonds are always this girls best friend), and when being a lady mean no giant lingerie collection (though I still don't think Paris Hilton can make the cut).
Next up,
The Anchoress
speaks of a particularly grueling day she experienced this past winter. How exactly does a lady of class cope with the stress?
With a little help from Buster
of course!
Over at The Bad Hair Blog, Miss Fausta discusses the treatment of Gitmo prisoners, which seems like a luxury hotel suite in comparison to the treatment of Florence Aubenas, a French reporter who was recently released as by her Iraqi captors. Indeed, the details speak for themselves.
In a column for Townhall.com, Mary Katherine Ham of the associated C-Log asks Where have all the good spines gone? Our debutante bemoans the loss of qualities such as virility and strength in males in the "Kleenex-carrying society we've looked like lately." Oh yes, I think most of us debutantes would agree that no wimpy males need apply as our dance partners.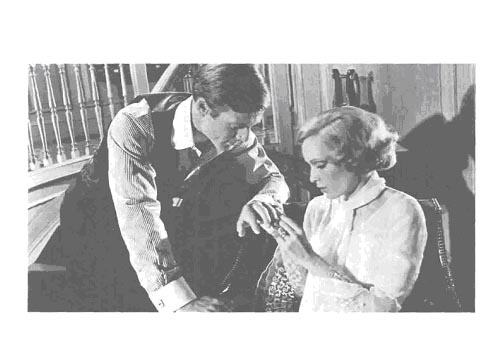 Denita's recent anecdote at
Who Tends the Fires
explains the dangers of
Blogging While Blurry
and details the overwhelming difference in one's life that two tiny pieces of plastic can make.
Finally, Beth at Yeah Right Whatever discusses the misconceptions associated with Sparing the Rod. She clearly explains the role of spanking within the larger issue of childhood obedience. This is an excellent argument against the politically-correct crowd who believes that all spankings are abusive.
That finishes the mere snapshots taken of the vast feminine minds of these debutantes. In addition, all pairs of gloved hands welcome a handful of new inductees - Absinthe & Cookies, annika's journal, Baldilocks, Bobo Blogger , Dr. Sanity, Just A Girl, reasoned audacity, Right Thinking Girl, Villainous Company Two other newly-minted debutantes have joined in for this week's Cotillion Ball:

MaxedOutMama says Kyoto, You Dog!, wherein she tackles the misconceptions regarding the Kyoto problem in various countries. She does an excellent job of data gathering and summarizes nicely. Dr. Sanity discusses the tactics of Medical Scaremongering. If you've ever taken a prescription medication, and who hasn't, you'd be wise to enlighten yourself on the knowledge contained within.
Crossposted at Fistful of Fortnights, and don't miss the installments of Tammy and Crystal!
Posted by JanetteS at June 21, 2005 05:00 AM