British Losing Faith in Police and Courts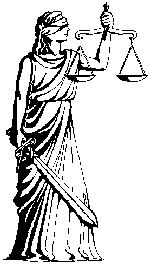 A follow up to the post on the UK letting criminals off without even appearing in court. Muggings go unreported in despair at police | the Daily Mail 58% of muggings are never reported to police. That would make the real figures for UK, not the 80,780 but 192,000. It would also make the official crime rate - already terrible - much worse.
The list of unreported crimes also includes 35 per cent of violent attacks by strangers, 38 per cent of burglaries and 42 per cent of thefts from vehicles.
The reason that all of these offenses have gone unreported is that the British populace doesn't believe anything will be done about them.
Victims believe police are so tied down by bureaucracy they will be unable to provide a quick response.
And even though the crime rate is bad (and probably worse than the official numbers), even though the people have lost confidence in the police, the British government refuses to recognize that self-defense would be the best way to cut down on crime. But possession of "offensive weapons" is severely punished.
Why bother to report a crime, when the criminal will not be sent to court - let alone jail - and be let off with a "caution?" Where is the justice in the United Kingdom's Criminal Justice System?
Is it any wonder there is a crime problem in the UK? [hat tip John Lott]
Posted by Zendo Deb at April 9, 2006 05:20 PM | TrackBack